Vision


Transparency

Thanks to not very high perforated areas of different diameters, we create envelopes with a "translucent veil" effect. This effect provides privacy during the day, maintaining the desired transparency and natural lighting for optimized interior habitability.
PERFORATED AREA Ao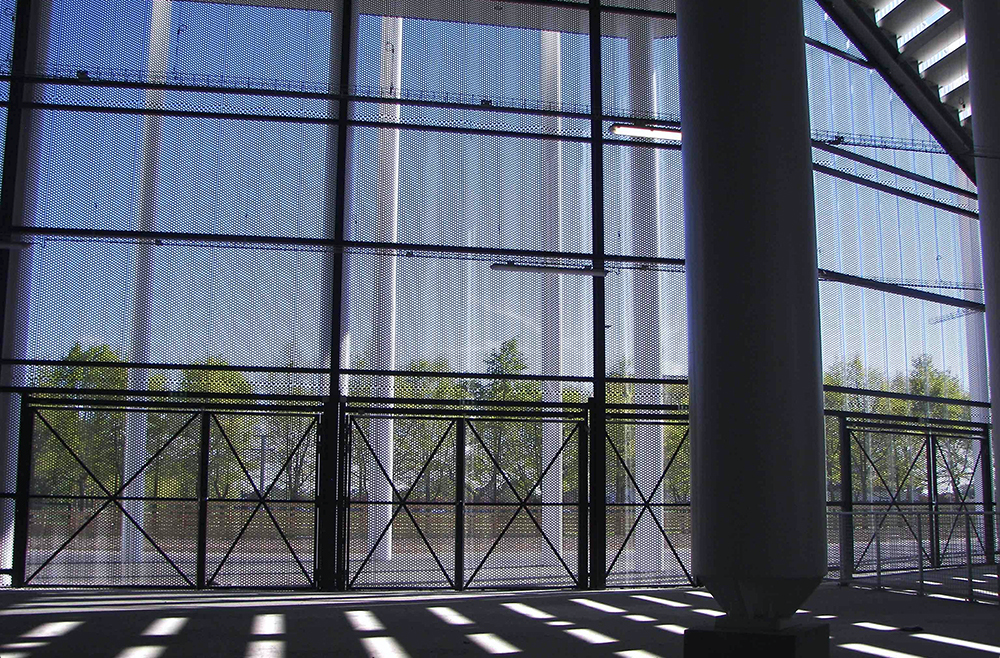 PERFORATED AREA Ao
The choice of the percentage of the perforated area, in combination with the size and geometry of the perforations, allows filtering or minimizing the impact of solar radiation on the interior of the building maintaining the entry of natural light.

The use of areas with different Ao allows the creation of decorative patterns, even with the same perforation diameter, by varying the parameters of the perforation matrix.
PERFORATED AREA CALCULATOR
Enter the requested dimensions to obtain the percentage of the perforated area (Ao) over the total: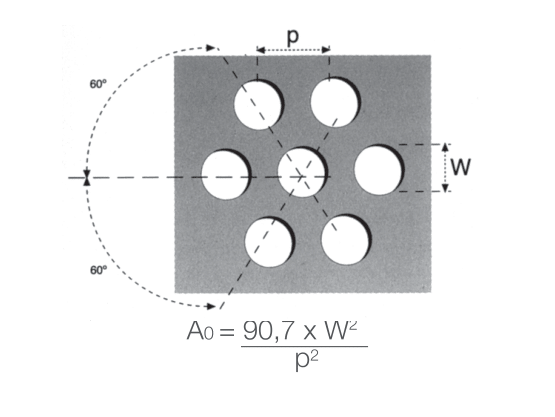 IMAR GREEN
In IMAR-Innometal we analyze each project depending on its location and use, and we monitor all our processes to minimize the environmental impact of our solutions.
We optimize the efficiency of a building by minimizing the impact of solar radiation on the interior without eliminating natural light.
We select the most suitable raw materials for each project and define the minimum thickness required and the least possible waste of material.
We use raw materials that contain high percentages of recyclable materials.
We recycle all the materials used in production processes.
IMAR-Innometal solutions allow light to enter the interior, reduce energy consumption, and are long-lasting with minimum maintenance.
Imar Green 5Rs
FIRE RATING
Our range of products is fire resistant, safe, and not flammable, with Fire Rating Euroclass A1 for mill finish and anodized ones, and Euroclass A2, s1, d0 for PPC finishes.
QUALITY CERTIFICATES
Innometal IMAR is well known in the market because of its high-Quality Standards. Not only due to the best quality of his final Products but also because of the excellence of his production processes.
Download certificate