ATTRIBUTES
The manufacture and control of our own tool dies is another of our strengths. Having a department designing and producing dies according to high quality demands and precision, we can immediately correct the slightest deviation or defect. This allows us to apply most modern technologies in materials and perforations to provide fast, competitive and innovative responses, no matter how complex they are.
Scroll
Ortuella / Miranda
Production
We have two production centers. Their complementarity allows us to offer a wide range of manufacturing products, best service and innovation. And its strategic location gives us great logistical advantage
ORTUELLA
In Ortuella (Bizkaia) we perforate with fast sectional presses that allow us to produce customized products up to big thicknesses.
MIRANDA
In Miranda de Ebro (Burgos) we concentrate our specialized production in expanded metal, and in regular perforated metal of long series and standard sizes.
MOST COMMON SECTORS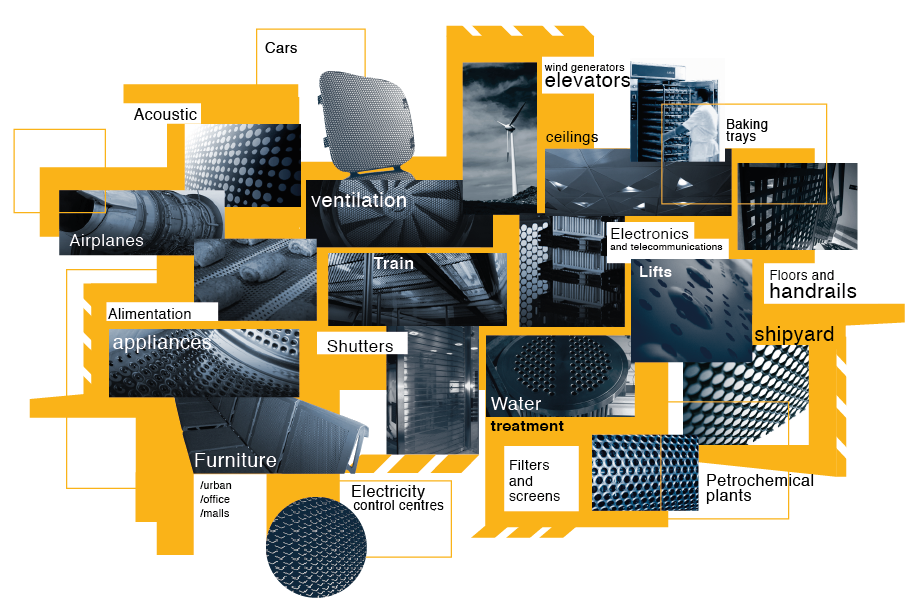 Perforated area % calculator
Enter the requested dimensions to obtain the percentage of the perforated area: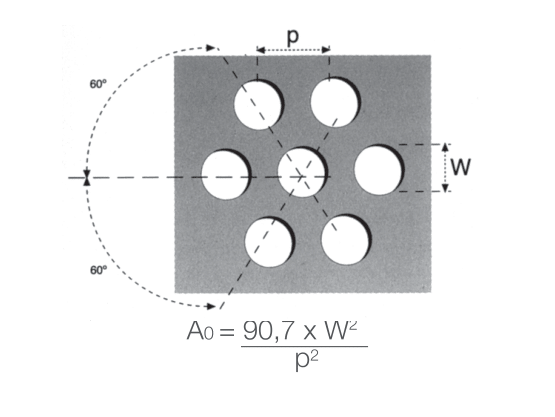 MATERIALS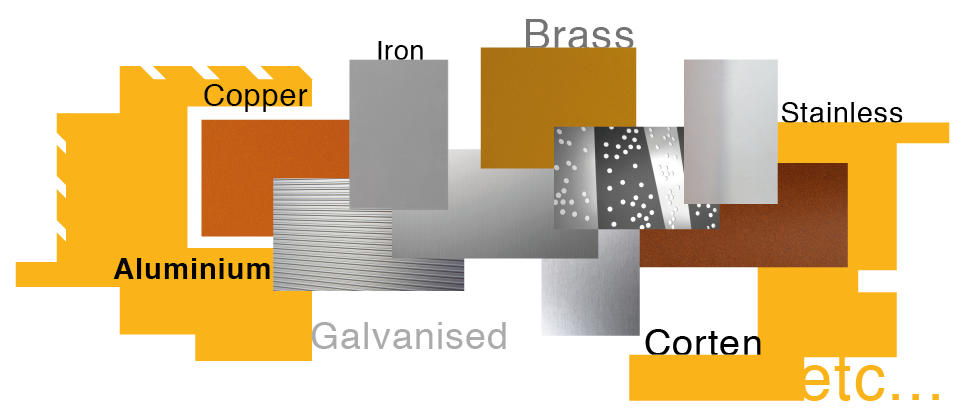 DIES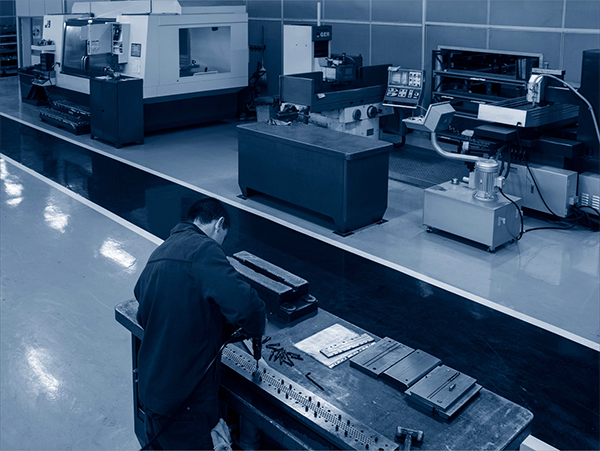 At IMAR-Innometal we have our own Tool Department with the highest precision and latest technology.
Our experience and know-how in making tools since 1931 and the availability of the most advanced tools and machinery, allow us to offer an extensive range of tools and to give a quick, competitive and innovative response in design to the new challenges not included in our wide die warehouse.
FINISHES AND COATINGS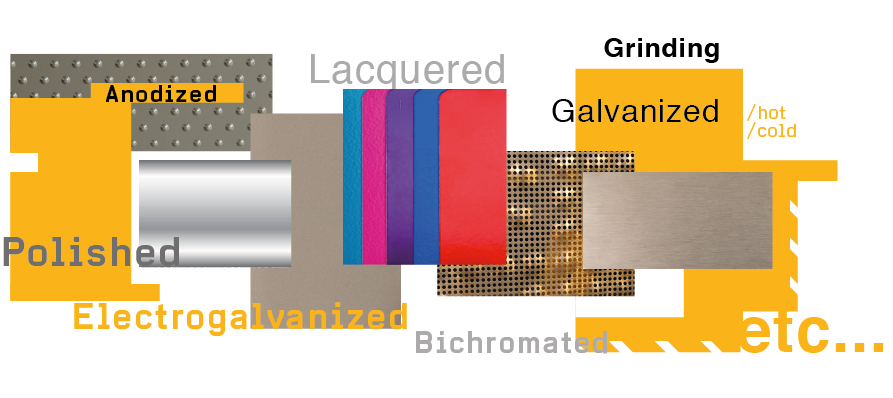 Color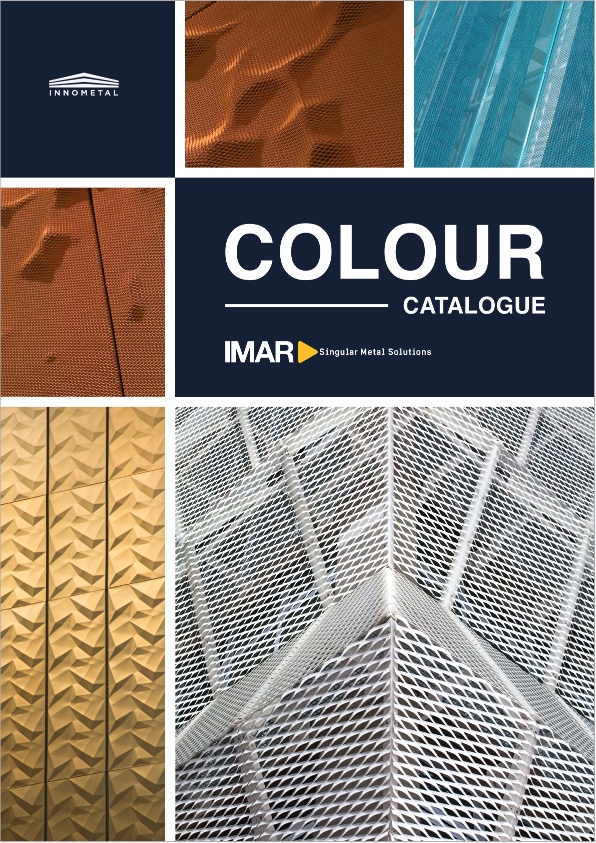 Color
IMAR-Innometal offers a wide range of standard and special colour finishes for improved corrosion resistance. Powder-coated finishes in all RAL colours, anodized colours for external architectural applications, and special metallic, iridescent and textured finishes to simulate different materials and patinas, like Cor-Ten steel and copper. This brochure just includes only a selection of our colours.
If your wish is not shown, please contact our team.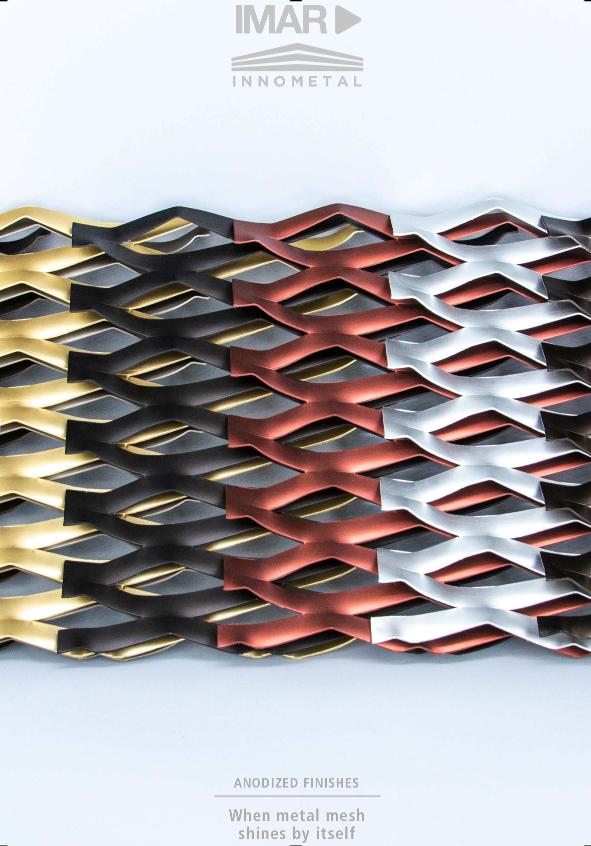 ADDITIONAL PROCESSES