LAYOUT OF PERFORATIONS
It is important to take into account the type of layout, especially when the application requires the maximum perforated area with the minimum weakening of the properties of the sheet, in which case we recommend the 60º staggered layout.
RW TP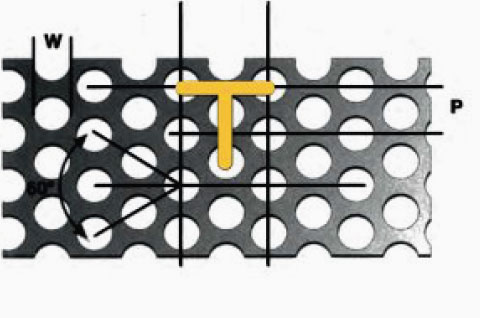 RW MP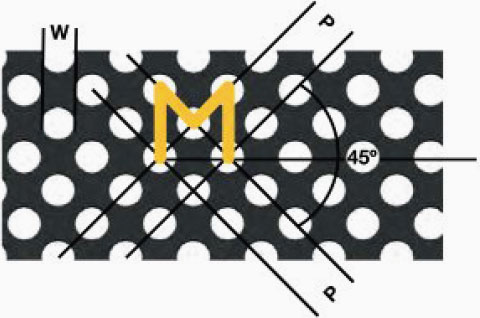 RW Z P1 x P2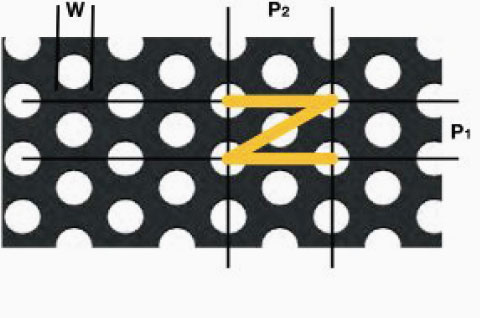 RW UP 2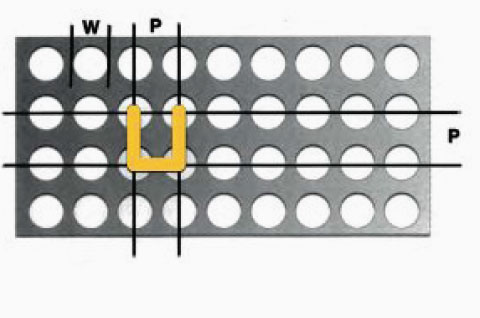 PERFORATED AREA (A0)
In addition to its aesthetic function, in certain applications such as filters, screens, ventilation, acoustics, air/heat/light passage, etc., the perforated area is essential. We include the calculation formulas for each type of perforation below.
Download
SIZES
Thicknesses up to 15 mm, perforation diameters according to your needs and dimensions up to 6,000 x 2,000 mm.
Perforated area calculator
Enter the requested measurements to obtain the percentage of the perforated area over the total: